Prof. Sadrieh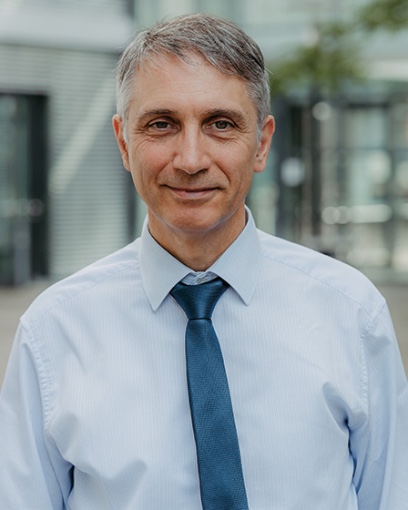 Fakultät für Wirtschaftswissenschaft (FWW)
Lehrstuhl BWL, insb. E-Business

Aktuelle Projekte
Der Einfluss von Internet Hass auf die wirtschaftliche Effizienz und Verteilung


Laufzeit: 01.12.2015 bis 31.12.2023

Internet Hass (d. h. die von starken negativen Emotionen gegenüber Mitmenschen geprägte Meinungsäußerungen in Online-Foren und Sozialen Netzwerken im Internet) ist ein zunehmend sichtbares Phänomen. Wir nutzen Feld- und Labor-Experimente ein, um den Einfluss von Internet Hass auf die Bereitschaft gemeinsam zu Produzieren (Effizienz) und die Bereitschaft zu teilen (Verteilung) zu untersuchen. Weitere Details zu dem Projekt nur auf Nachfrage.
Abgeschlossene Projekte
BiGeTA - Bildung, Gesundheits- und Technikkompetenz im Alter


Laufzeit: 01.11.2019 bis 31.12.2022

Ziel von BiGeTA ist es, die Bedürfnisse von Personen in der Nacherwerbsphase, die in ländlichen Regionen in Sachsen-Anhalt leben, im Bereich der e-Health Literacy (eHL) zu untersuchen und durch Infrastrukturangebote zur ermitteln, die den Erwerb dieser Kompetenzen ermöglichen. Mit Hilfe eines Mixed-Method-Ansatzes sollen die Nachfrage und Bedürfnisse der Zielgruppe ermittelt und entsprechende Angebote zur Bildung im Alter (BiA), soziale Teilhabe und Partizipation erarbeitet werden. Diese Angebote sollen möglichst zugänglich für die Zielgruppe gestalltet werden, um ein gesundes Älterwerden durch die Förderung der Gesundheits- und Technikkompetenz zu ermöglichen.
Bereitstellung persönlicher Informationen und die Nutzung durch Dritte


Laufzeit: 01.01.2015 bis 31.12.2021

Die universell erstellbare und verfügbare Datenbasis des Internets hat zu einer enormen Zunahme der Bereitstellung persönlicher Informationen geführt (z. B. in sozialen Netzwerken). Wir untersuchen mit Hilfe von spieltheoretischen und experimentellen Studien wie das Ausmaß und die Motive der Informationsbereitsteller von der Art der Nutzung dieser Informationen durch die Infromationsempfänger abhängt.
Soziale Normen anonymer Online-Arbeiter


Laufzeit: 01.05.2015 bis 31.12.2021

Wir untersuchen welche sozialen Normen das Verhalten anonymer Online-Arbeiter (wie die Arbeiter von Amazon Mechanical Turk oder Clickworker) leiten. Wir führen hierzu Feld- und Laborexperimente durch, in denen, das Verhalten der Online-Arbeiter in unterschiedlichen kontrollierten Situationen erfasst wird. Weitere Details werden nur auf Anfrage zur Verfügung gestellt.
Informationsverteilung, organisationale Hierarchie und Beförderungsmöglichkeiten als Determinanten der Effektivität von Effizienzlöhnen


Laufzeit: 15.10.2010 bis 14.10.2014

Der Einsatz von Effizienzlöhnen zur Erhöhung der Produktivität in Unternehmen ist in letzter Zeit durch eine große Anzahl experimenteller Arbeiten wissenschaftlich untermauert worden. Es zeigt sich dabei, dass die Zahlung eines solchen Lohns, der über die übliche Mindestanforderung hinaus geht, einen Arbeitseinsatz induziert, der im Gegenzug die Mindestanstrengung übersteigt. Dieses Phänomen wurde bislang nur in kleinen Organisationen (meist bilaterale Arbeitsbeziehungen) experimentell nachgewiesen, die sowohl in der Informationsverteilung als auch in der hierarchischen Struktur sehr überschaubar sind.

Im geplanten Vorhaben erweitern wir diese Forschung und betrachten den Einfluss von Informationsverteilung, organisationaler Hierarchie und Beförderungsmöglichkeiten auf die Effektivität von Effizienzlöhnen. Da diese Strukturen nur im Rahmen größerer Organisationen untersucht werden können, betrachten wir zusätzlich die reine Auswirkung der Organisationsgröße auf das Effizienzlohnphänomen. Das Hauptziel dieser Untersuchungen ist es, diejenigen Strukturen zu identifizieren, die eine Produktivitätssteigerung in Organisationen ermöglichen, in denen faire Löhne gezahlt werden.
Motivation destruktiven Verhaltens


Laufzeit: 01.06.2010 bis 31.05.2014

Destruktives Verhalten in Form von Zerstörung sowohl von öffentlichen als auch von privaten Gütern ist ein häufig zu beobachtendes Phänomen. In diesem Projekt sollen mit Hilfe von experimentellen Untersuchungen die Motive für solch destruktives Verhalten ermittelt werden. Anhand der Erkenntnisse aus diesen Untersuchungen sollen bestehende ökonomische Modelle zur sozialen Interaktion um einen Nutzenfaktor von Zerstörung erweitert werden.
Industrieökonomik mit Managementschwerpunkt


Laufzeit: 01.07.2009 bis 01.07.2013

Im Allgemeinen beschäftigt sich die Industrieökonomik mit der volkswirtschaftlichen Sicht auf verschiedene Marktstrukturen. Ausgehend von einem einzigen monopolistischen Anbieter werden sukzessive Wettbewerbssituationen mit mehreren Marktteilnehmern untersucht. Der vollkommene Wettbewerb mit vielen marktmachtlosen Teilnehmern stellt hierbei den dem Monopol entgegengesetzten Fall der gesamten betrachteten Bandbreite dar. Klassische Industrieökonomik konzentriert sich hierbei auf die Analyse einzelner Aspekte des Wettbewerbes: Preis- vs. Mengenwettbewerb, direkter Martktzugang vs. Martkintermediäre, Einprodukt- vs. Mehrproduktunternehmungen, etc.
Im Rahmen des Forschungsprojektes werden aus den, oft nur innerhalb ihrer Annahmen gültigen, theoretischen Erkenntnissen der Industrieökonomik praktisch orientierte Empfehlungen abgeleitet. So werden verschiedene Modelle kombiniert, um eine bessere Abbildung der Realität zu erreichen.Insbesondere die Verknüpfung von Produktionskapazität und Preis als simultane strategische Variablen eröffnet dabei vielfältige Analysemöglichkeiten. In einem weiteren Projektteil wird die strategische Wahl der Distributionskanäle näher beleuchtet.Neben der theoretisch fundierten Ableitung von optimalen Reaktionen auf verschiedene Marktsituationen wird in experimentellen Designs die Interaktion mehrerer Marktteilnehmer in den modellierten Settings untersucht.Die sich ergänzende spieltheoretische und experimentelle Analyse soll im weiteren Verlauf des Projektes zusätzlich empirisch gestützt werden.
An Experimental Study of Fraudulent Behavior


Laufzeit: 01.02.2012 bis 28.02.2013

In this research the impact of incentive schemes on fraudulent behavior is studied in a controlled experimental setting. The objective of the project is to derive an estimate for fraudulent behavior in an experimental setting and to predict the effect of different incentive schemes on the degree of fraudulent behavior.
Informationsbereitstellung durch Dritte


Laufzeit: 01.07.2006 bis 30.06.2011

Die universell erstellbare und verfügbare Datenbasis des Internets hat zu einer enormen Zunahme der Informationsbereitstellung durch Dritte (Konsumentenberichte, Diskussionsforen, Nutzerselbsthilfe usw.) geführt, die einen substantiellen Einfluss auf die Wirtschaftsaktivität aufweisen kann. In diesem Projekt sollen mit Hilfe von spieltheoretischen, experimentellen und empirischen Untersuchungen die Motive der Informationsbereitsteller und die (strategischen) Reaktionen der Infromationsempfänger analysiert werden.
Känguru-Seminare zum Wissenstransfer im Online-Marketing


Laufzeit: 01.01.2008 bis 31.12.2010

Bei den Känguru-Seminaren handelt es sich um eine neue Form des Wissenstransfers zwischen Wissenschaft und Wirtschaft, bei denen Teams von Studenten als Wissensvermittler in kleinere und mittlere Unternehmen eingebettet werden, um vor Ort eine praxisnahe Anwendung ihres theoretischen Wissens in Zusammenarbeit mit den Unternehmen zu entwickeln. Ziel ist es, den Studierenden eine praxisnahe Anwendung ihres theoretischen Wissens zu ermöglichen und gleichzeitig kleinere und mittlere Unternehmen im Bereich des Online-Marketings zu fördern. Es wird zugleich geprüft, ob diese Form des Wissenstransfers in schnell wachsenden Wissenschaftsbereichen - wie in Online-Marketing - besonders effektiv für den Wissenstransfer eingesetzt werden kann.
Struktur und Design elektronischer Auktionsmärkte


Laufzeit: 01.11.2005 bis 31.10.2010

Vorhandene elektronische Auktionsmärkte werden auf ihre strategischen Eigenschaften hin untersucht und Alternativen erarbeitet. Neben der Erweiterung der spieltheoretischen Grundlagen, werden in diesem Projekt in erster Linie empirische und experimentelle Studien angefertigt, die dazu dienen, das tatsächliche Verhalten der Auktionsteilnehmer besser zu beschreiben und vorherzusagen.
2023
2022
2021
2020
2019
2018
2017
2016
2015
2014
2013
2012
2011
2010
2009
2008
2007
2006
2005
2004
Amt für Statistik, Wahlen und demografische Stadtentwicklung , Dr. Tim Hoppe
Hochschule Magdeburg-Stendal, Fachbereich Soziale Arbeit, Gesundheit und Medien, Prof. Dr. Kerstin Baumgarten
E-Business
Marktdesign und strategische Wettbewerbsanalyse
Handel im Internet: Online Portale, Auktionen und Märkte
E-Commerce und E-Marketing: elektronische Marktkommunikation
Experimentelles und interaktives Webdesign
Konsumentenfeedback und -empfehlungssysteme, virales Marketing
Solidarität und Nachhaltigkeit in anonyme Online Communities
Beratung, Gutachten, Projekte zum Themenfeld: ·        
Auktions-, Markt- und Plattform-Design
Community-Design
Online-Marketing
Internet-Marktforschung
| | |
| --- | --- |
| seit 2004 | Lehrstuhl für Betriebswirtschaftslehre insbesondere E-Business, Fakultät für Wirtschaftswissenschaft, Otto-von-Guericke-Universität Magdeburg |
| 2003-2004 | Associate Professor, Faculty of Economics and Business Administration, Tilburg University, The Netherlands |
| 1999-2003 | Assistant Professor, Faculty of Economics and Business Administration, Tilburg University, The Netherlands |
| 1997-1999 | Leitung des Bonner Laboratoriums für experimentelle Wirtschaftsforschung,Rechts- und Staatswissenschaftliche Fakultät, Universität Bonn |
| Dez. 1997 | Promotion in Volkswirtschaftslehre an der Universität Bonn (summa cum laude) |
| 1992-1997 | Promotionsstudium Volkswirtschaftslehre an der Universität Bonn |
| Nov. 1991 | Diplom in Volkswirtschaftslehre an der Universität Bonn |
| 1984-1991 | Studium der Volkswirtschaftslehre an der Universität Bonn |
Keine Daten im Forschungsportal hinterlegt.