Prof. Sabel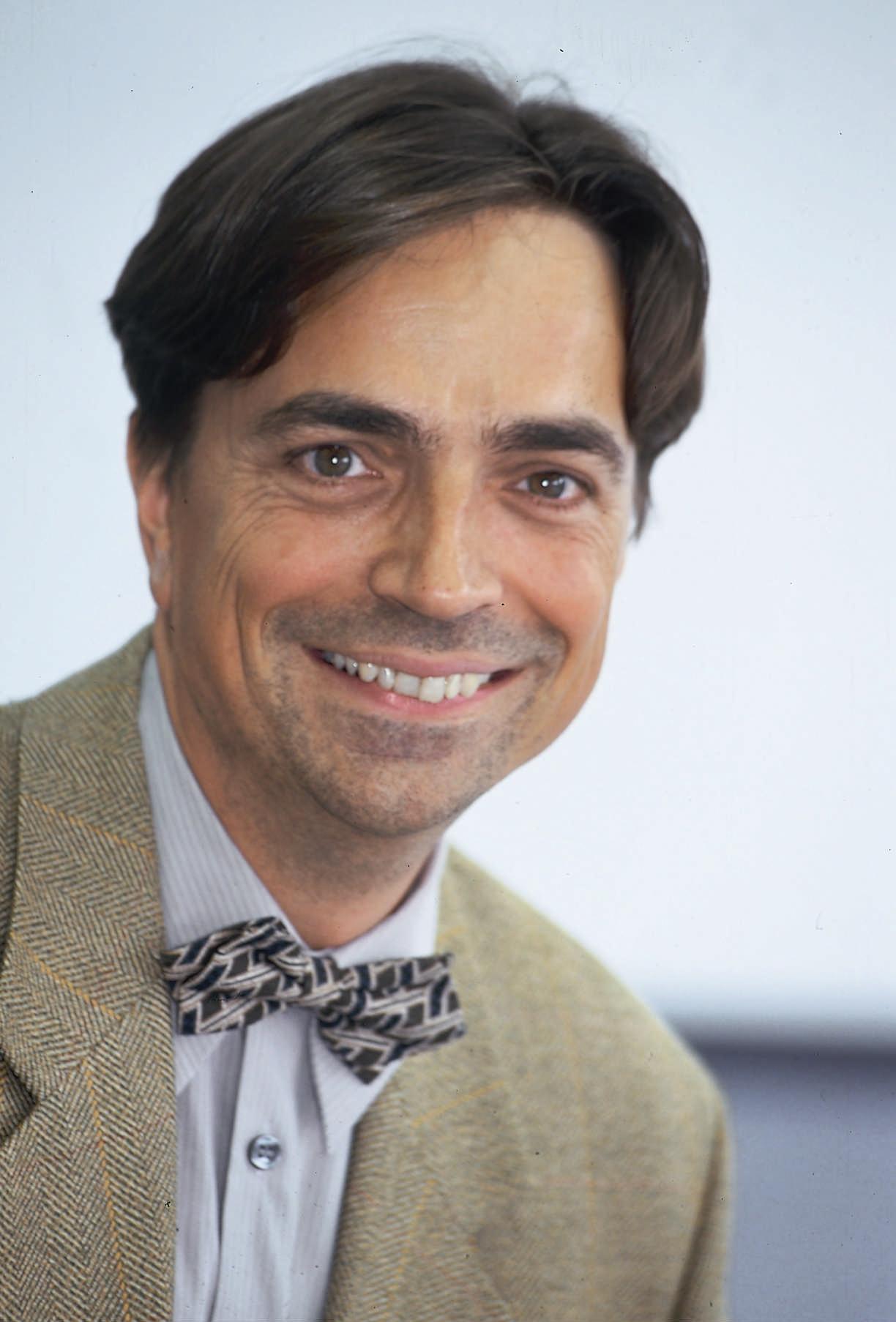 Prof. Dr. Ph.D. Bernhard Sabel
Medizinische Fakultät/Universitätsklinikum A.ö.R. (FME/UKMD)
Institut für Medizinische Psychologie (IMP)

Haus 38/101B, Leipziger Str. 44, 39120, Magdeburg, H38/101B
2023
Begutachteter Zeitschriftenartikel
2022
Abstract
Begutachteter Zeitschriftenartikel
Dissertation
Nicht begutachteter Zeitschriftenartikel
2021
Abstract
Begutachteter Zeitschriftenartikel
Buchbeitrag
Dissertation
Nicht begutachteter Zeitschriftenartikel
2020
Begutachteter Zeitschriftenartikel
Dissertation
2019
Begutachteter Zeitschriftenartikel
Nicht begutachteter Zeitschriftenartikel
2018
Begutachteter Zeitschriftenartikel
Dissertation
Wissenschaftliche Monographie
2017
Abstract
Begutachteter Zeitschriftenartikel
Buchbeitrag
2016
Abstract
Begutachteter Zeitschriftenartikel
Wissenschaftliche Monographie
2015
Artikel in Kongressband
Begutachteter Zeitschriftenartikel
Buchbeitrag
Dissertation
2014
Abstract
Begutachteter Zeitschriftenartikel
Habilitation
2013
Abstract
Begutachteter Zeitschriftenartikel
Buchbeitrag
Herausgeberschaft
2012
Buchbeitrag
Originalartikel in begutachteter internationaler Zeitschrift
Originalartikel in begutachteter zeitschriftenartiger Reihe
2011
Abstract
Dissertation
Herausgeberschaft
Lehrbuch
Originalartikel in begutachteter internationaler Zeitschrift
Originalartikel in begutachteter nationaler Zeitschrift
Originalartikel in begutachteter zeitschriftenartiger Reihe
2010
Buchbeitrag
Dissertation
Herausgeberschaft
Originalartikel in begutachteter internationaler Zeitschrift
Originalartikel in begutachteter nationaler Zeitschrift
2009
Herausgeberschaft
Lehrbuch
Originalartikel in begutachteter internationaler Zeitschrift
Originalartikel in begutachteter nationaler Zeitschrift
2008
Buchbeitrag
Herausgeberschaft
Lehrbuch
Originalartikel in begutachteter internationaler Zeitschrift
Originalartikel in begutachteter nationaler Zeitschrift
2007
Herausgeberschaft
Originalartikel in begutachteter internationaler Zeitschrift
2006
Herausgeberschaft
Lehrbuch
Originalartikel in begutachteter internationaler Zeitschrift
Originalartikel in begutachteter nationaler Zeitschrift
Originalartikel in begutachteter zeitschriftenartiger Reihe
2005
Originalartikel in begutachteter internationaler Zeitschrift
Originalartikel in begutachteter nationaler Zeitschrift
2004
Artikel in Kongressband
Buchbeitrag
Originalartikel in begutachteter internationaler Zeitschrift
Originalartikel in begutachteter nationaler Zeitschrift
Originalartikel in begutachteter zeitschriftenartiger Reihe
2003
Artikel in Kongressband
Buchbeitrag
Originalartikel in begutachteter internationaler Zeitschrift
Originalartikel in begutachteter nationaler Zeitschrift
2002
Originalartikel in begutachteter internationaler Zeitschrift
2001
Originalartikel in begutachteter internationaler Zeitschrift
2000
Originalartikel in begutachteter internationaler Zeitschrift
Zuse-Institut Berlin

VRVIS Wien

Institut für Physiologie

Prof. Dr. V. Leßmann

Theoretische Neuropsychologie
Mechanismen visueller Plastizität
Computersimulation der Plastizität im visuellen Kortex
Prädiktoren der Erholung von Sehfunktionen
Trainingsverfahren für sehbehinderte Kinder
Angewandte Neuropsychologie
Entwicklung und Validierung computergestützter Diagnose und Therapieverfahren für hirngeschädigte Patienten
Entwicklung differentialdiagnostischer Verfahren zur Unterscheidung zwischen Neglekt und Hemianopsie
Rolle der Aufmerksamkeit bei Plastizität
Entwicklung von Testverfahren für Sehen im Alltag
Verhaltensneurobiologie
Etablierung unterschiedlicher Gehirntumormodelle (Glioblastom) in der Ratte
Behandlung dieser Tumore mit verschiedenen Agenzien, Zytostatika, antisense-DNA und Vaccinen alle gebunden an Nanopartikel zur Überwindung der Blut-Hirn-Schranke (BHS)
In vivoTestsystem zur Analyse der Sehfähigkeit und der funktionellen Erholung von Ratten nach Läsion des Nervus opticus und deren neuroanatomische Korrelate
Behandlung dieser teilerblindeten Tiere mit verschiedenen optischen Reizen zur schnelleren und besseren Wiederherstellung ihrer Sehfähigkeit
Beratung, Gutachten, Projekte:
Theoretische Neuropsychologie
Mechanismen visueller Plastizität
Computersimulation der Plastizität im visuellen Kortex
Prädiktoren der Erholung von Sehfunktionen
Trainingsverfahren für sehbehinderte Kinder
Angewandte Neuropsychologie
Entwicklung und Validierung computergestützter Diagnose und Therapieverfahren für hirngeschädigte Patienten
Entwicklung differentialdiagnostischer Verfahren zur Unterscheidung zwischen Neglekt und Hemianopsie
Rolle der Aufmerksamkeit bei Plastizität
Entwicklung von Testverfahren für Sehen im Alltag
Verhaltensneurobiologie
Etablierung unterschiedlicher Gehirntumormodelle (Glioblastom) in der Ratte
Behandlung dieser Tumore mit verschiedenen Agenzien, Zytostatika, antisense-DNA und Vaccinen alle gebunden an Nanopartikel zur Überwindung der Blut-Hirn-Schranke (BHS)
In vivoTestsystem zur Analyse der Sehfähigkeit und der funktionellen Erholung von Ratten nach Läsion des Nervus opticus und deren neuroanatomische Korrelate
Behandlung dieser teilerblindeten Tiere mit verschiedenen optischen Reizen zur schnelleren und besseren Wiederherstellung ihrer Sehfähigkeit
| | |
| --- | --- |
| 1969-1976 | math.-naturw. Max-Planck-Gymnasium Trier, Abitur |
| 1976-1978 | Studium der Psychologie, Universität Trier |
| 1978-1980 | Studium der Psychobiologie, Clark University ,Worcester, Massachusetts, USA |
| 1980-1982 | Studium der Psychologie (physiologische Psychol.) Universität Düsseldorf |
| 1981 | Research Assistant, University of California San Francisco, Langley Porter Neuropsychiatric Institute, San Francisco, CA, USA |
| 1982 | Diplom ("sehr gut", 1.0) in Psychologie, Universität Düsseldorf. Diplomar-beit: "Reorganisation nigrothalamischer Faserverbindungen nach unilateraler Paralyse und sensorischer Deprivation" (Betreuer: Prof. J. Huston). |
| 1982-1984 | Studium der Psychobiologie, Clark University in Worcester, Massachu-setts, USA und Promotion zum PhD, Clark University. Titel der Dissertation: "The pharmacological treatment of brain damage with gangliosides: physiological and behavioral aspects¿ (Betreuer: Prof. D.G. Stein). |
| 1984-1986 | Postdoctoral-Fellow in Cambridge, USA, Dept. of Brain and Cognitive Sci-ence, Massachusetts Institute of Technology (M.I.T.) (Betreuer: Prof. G.E. Schneider). |
| 1987-1992 | Wissenschaftlicher Mitarbeiter am Institut für Medizinische Psychologie, Medizinische Fakultät Ludwig-Maximilians-Universität München |
| 1988 | Habilitation zum Dr.med.habil. in "Medizinischer Psychologie und Neurobiologie". Titel der Habilitationsschrift: "Funktionelle Restitution nach Hirnläsionen im visuellen System des Hamsters (Mesocricetus auratus)";Betreuer: Prof. E. Pöppel |
| 1989 | Ernennung zum "Privat-Dozent" |
| 1991 | "Visiting Neuroscientist" am Dept. of Neurology, CNS Growth Factor Labo-ratory, Massachusetts General Hospital, Harvard Medical School, Boston, USA (Juli-Aug 1991) |
| 1992 | Berufung auf den Lehrstuhl (C4) für Medizinische Psychologie, Medizini-sche Fakultät der Otto-v.-Guericke Universität Magdeburg |
| 1997 | Ernennung zum Herausgeber (Editor-in-Chief) der Zeitschrift "Restorative Neurology and Neuroscience", IOS-Press, Holland (gelistet in medline) |
| 1997-2000 | Adjunct Professor, Dept. Psychology, Central Michigan University |
| 1998-1999 | Visiting Research Fellow, Dept. of Psychology, Neuroscience Program, Princeton University, Princeton, NJ, USA. |
| 2000 | Ruf an das Medical College of Wisconsin, Milwaukee (USA); (full profes-sorship, regular faculty tract); abgelehnt |
| 2005 | Forschungsaufenthalt (visiting professor) am Dept. of Emergency Medicine und Dept. of Neuro-Ophthalmology, Emory University, Atlanta, Georgia (USA) |
| 2008 | Member Board of Governors, International Brain Injury Association, USA |
| 2008 | Prorektor für Forschung der Otto-v-Guericke Universität Magdeburg |
Prof. Dr. Bernhard A. Sabel ist seit 1992 in Magdeburg auf dem Gebiet der Neurowissenschaften tätig. Seine Forschungsarbeiten umfassen Untersuchungen neuropsychologischer und neurobiologischer Aspekte der Plastizität und Reparatur des Gehirns, mit spezieller Fragestellung der Funktionserholung nach partiellem Schaden des visuellen Systems nach Verletzungen, Glaukom oder Schlaganfall. Hauptschwerpunkte sind die Diagnose und Behandlung von Sehdefekten bei Schlaganfall- und Glaukom Patienten durch Training und nicht-invasive Elektrostimulation. Mit Hilfe dieses Verfahrens wird die Störung in der natürlichen Synchronisation der hirnelektrischen Aktivität mittels etablierter EEG-Diagnostik bei betroffenen Patienten als Veränderungen in der Hirnwellen-Aktivität (Amplitude und Frequenz) festgestellt. Zweiter Schwerpunkt ist der Einsatz polymerer Nanopartikel zur Überwindung biologischer Barrieren um Wirkstoffe in Zellen des Körpers einzuschleusen und so therapeutische Ziele zu erreichen.