Prof. Schmidt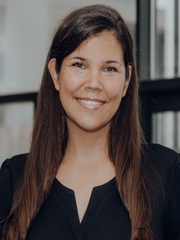 Prof. Dr. Susanne Schmidt
Fakultät für Wirtschaftswissenschaft (FWW)
Lehrstuhl BWL, insb. Internationales Management

Universitätsplatz 2, 39106, Magdeburg, G22E-106
Aktuelle Projekte
Abgeschlossene Projekte
2020
Begutachteter Zeitschriftenartikel
Reinhardt, Andreas;  Enke, Susanne 
Successful without profits - personal factors that affect performance in NPOs
In: Employee relations - Bradford: Emerald, 1979 . - 2020

Dissertation
Reinhardt, Andreas;  Schmidt, Susanne [AkademischeR BetreuerIn];  Raith, Matthias G. [AkademischeR BetreuerIn] 
Performance, innovation, and change in non-profit organizations - a mixed-method analysis on the individual and the organizational level
In: Magdeburg, 2020, XI, 216 Seiten, Diagramme, 30 cm ; [Literaturverzeichnis: Seite 209-216]

2019
Begutachteter Zeitschriftenartikel
Reinhardt, Andreas;  Enke, Susanne 
Effects of familiarity with the status quo, power, and for-profit experience on openness to change
In: Annual meeting proceedings - Chicago: Academy of Management, Volume 2019, issue 1 (2019), article 16751

Dissertation
Schliwa, Victor Andrej;  Sarstedt, Marko [AkademischeR BetreuerIn];  Enke, Susanne [AkademischeR BetreuerIn] 
Context dependency of consumer decisions - selected contributions to the research on extremeness aversion, compromise behavior and the attraction effect
In: Magdeburg, 2018, XII, 121 Seiten, Illustrationen, Diagramme, 30 cm ; [Literaturverzeichnis: Seite 117-120]

Morasch, Christopher Patrick;  Sadrieh, Abdolkarim [AkademischeR BetreuerIn];  Enke, Susanne [AkademischeR BetreuerIn] 
The roles of Brand Trust and Behavioural Trust in social networks online - three cross-cultural studies
In: Magdeburg, 2019, 90 Seiten, Diagramme, 30 cm ; [Literaturverzeichnis: Seite 66-78]

2018
Begutachteter Zeitschriftenartikel
Bendig, David;  Enke, Susanne;  Thieme, Niklas;  Brettel, Malte 
Performance implications of cross-functional coopetition in new product development - the mediating role of organizational learning
In: Industrial marketing management: the international journal for industrial and high-tech firms- New York, NY [u.a.]: Elsevier, 1971, Bd. 73.2018, S. 137-153

2017
Begutachteter Zeitschriftenartikel
Engelen, Andreas;  Weinekötter, Lea;  Saeed, Saadat;  Enke, Susanne 
The effect of corporate support programs on employees' innovative behavior - a cross-cultural study
In: The journal of product innovation management - Oxford: Wiley-Blackwell . - 2017, insges. 24 S.

Forest Stewardship Council Asociacin

Our research has a quantitative-empirical focus and covers areas of strategic and international management. In particular, we are interested in topics such as "Diversity & Inclusion", "Global Expansion & Internationalization Strategies" as well as "Digitalization & Innovation". Our research projects often take a cross-cultural perspective and use various research methods.
Susanne Schmidt is Professor of International Management at Otto von Guericke University Magdeburg. She completed her studies of International Business Administration with focus on Strategic Management and Marketing at European University Viadrina in Frankfurt (Oder), at École Supérieure de Commerce de Reims in France and at Instituto Tecnológico y de Estudios Superiores de Monterrey in Mexico. Prof. Schmidt has worked as research assistant at the Chair of International Marketing, European University Viadrina, and as postdoctoral researcher at the Chair of Strategic and International Management, TU Dortmund University. During this time she was visiting lecturer at Universidad Católica de Córdoba in Argentina and Chulalongkorn University in Bangkok.