How to find a job?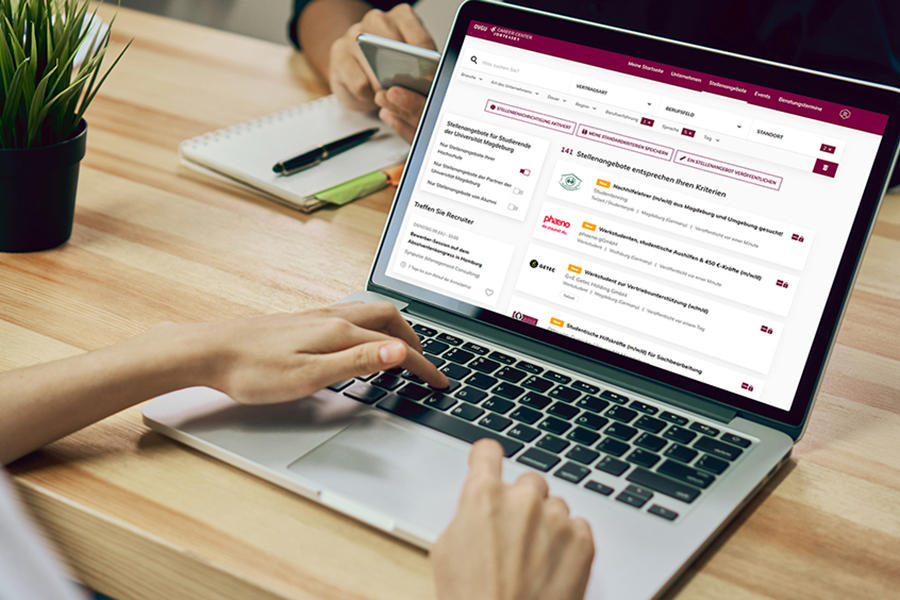 Finding the right job usually takes time and effort. So starting your search during your graduation or studying in your last semester is a reasonable idea.
While looking for a job, a lot of graduates concentrate on finding an opportunity at a large international company. You should not limit your search only to these companies because small and medium-sized companies are essential to the German economy as there are around 2.5 million of them and therefore they provide a high percentage of all jobs in Germany.
There are usually a lot of local companies at job fairs organized at Otto von Guericke University so you can have direct contact with them. Job fairs at the university are a good opportunity to learn about companies and see what candidates they are usually looking for. Here you can see if there are job fairs planned in the nearest future.
There are many job portals to find a job in Germany. Here are mentioned some of them to help you to start your search:
Federal Employment Agency it is official job portal of the Federal Employment Agency (BA). The Federal Employment Agency (BA) is a member of EURES that is the network of European employment agencies.
Further examples:
Job portals are not only a way to find a suitable position but also a way to learn about companies in the specific branch in which you are interested.
If you would like to work at a certain company, you can look for a job section on the website of this company as many employers publish their vacancies there.
Using the services of private recruitment agencies is another possibility. These agencies look for suitable jobs on your behalf.
Looking for an internship right now?
You can find current internship opportunities on our Job Portal.