Do I need to learn German?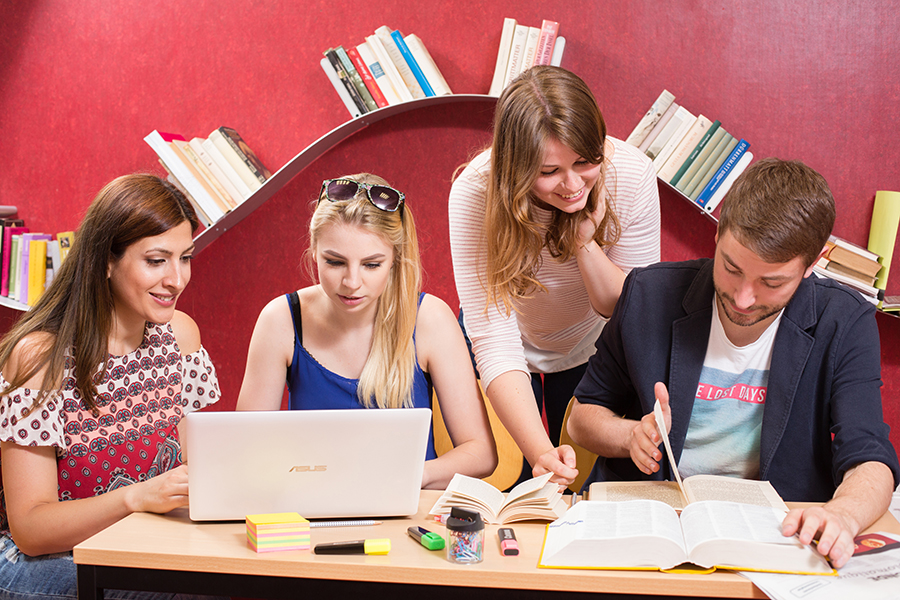 There are a lot of university courses in English language and it is relatively well-spoken in Germany so one may ask, whether you need to have German language skills at all when trying to find work in Germany. We usually strongly recommend all of our students who intend to work in Germany to improve their German language skills.
It is true that some jobs or companies in Germany do not necessarily require German language skills, especially large international companies or research institutes where you need an excellent command of English. However, if you can also speak German, you can experience all advantages of the dynamic job market and therefore you have more career opportunities. The main reason is that small and medium-sized companies provide a very high percentage of all jobs in Germany and the language at work is usually German. Even at international companies, the lack of German skills may become a problem as soon as German-speaking customers are involved.
Of course, it is your decision and you are not obligated to learn German because there are examples of people who are working in Germany without having a good command of German language. However, it is always a good idea to increase your chances of finding your dream job and developing your full potential. Why limit your opportunities? So you should definitely give it a try! Especially considering the fact that there is also the opportunity to learn German at the university, for example, IKUS, an intercultural student organization, offers free German classes for all international students. For more information, see here.