Prof. Sarstedt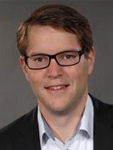 Prof. Dr. Marko Sarstedt
Fakultät für Wirtschaftswissenschaft (FWW)
Lehrstuhl BWL, insb. Marketing

Universitätsplatz 2, 39106, Magdeburg, G22A-344
Aktuelle Projekte
Abgeschlossene Projekte
2021
Dissertation
Lehrbuch
2020
Begutachteter Zeitschriftenartikel
2019
Begutachteter Zeitschriftenartikel
Buchbeitrag
Dissertation
Wissenschaftliche Monographie
2018
Begutachteter Zeitschriftenartikel
Dissertation
Wissenschaftliche Monographie
2017
Begutachteter Zeitschriftenartikel
Buchbeitrag
Originalartikel in begutachteter internationaler Zeitschrift
Wissenschaftliche Monographie
2016
Begutachteter Zeitschriftenartikel
2015
Begutachteter Zeitschriftenartikel
Buchbeitrag
Herausgeberschaft
2014
Begutachteter Zeitschriftenartikel
Originalartikel in begutachteter internationaler Zeitschrift
2013
Begutachteter Zeitschriftenartikel
Originalartikel in begutachteter internationaler Zeitschrift
2012
Artikel in Kongressband
Begutachteter Zeitschriftenartikel
Buchbeitrag
Nicht begutachteter Zeitschriftenartikel
2011
Artikel in Kongressband
Begutachteter Zeitschriftenartikel
Buchbeitrag
Originalartikel in begutachteter internationaler Zeitschrift
2010
Artikel in Kongressband
Begutachteter Zeitschriftenartikel
Originalartikel in begutachteter internationaler Zeitschrift
2009
Begutachteter Zeitschriftenartikel
2008
Begutachteter Zeitschriftenartikel
2006
Begutachteter Zeitschriftenartikel
Konsumentenverhalten
PLS Pfadmodellierung
Datenqualität und Skalenentwicklung
Marktforschung und multivariate Analyseverfahren
Unternehmensreputation
Beratung, Gutachten und Projekte zu:
Unternehmensreputation
Kundenzufriedenheit bei Dienstleistungen
Wirkung von Kultursponsoring
PLS Pfadmodellierung
Datenqualität und Skalenentwicklung
Marktforschung und multivariate Analyseverfahren
Prof. Dr. Marko Sarstedt ist seit August 2012 Hochschulprofessor für Marketing an der Otto-von-Guericke-Universität Magdeburg und außerordentlicher Professor an der Universität Monash, Malaysia. Zuvor war er Juniorprofessor für Quantitative Methoden in Marketing und Management an der Ludwig-Maximilians-Universität München, an der er 2008 auch promovierte. Der Fokus seiner Forschung liegt auf der Verbesserung multivariater Analysemethoden und messtheoretischer Ansätze, um Konsumentenverhalten besser zu verstehen. Seine Forschungsergebnisse wurden in international führenden Fachzeitschriften, wie zum Beispiel Nature Human Behaviour, Journal of Marketing Research, Journal of the Academy of Marketing Science, Organizational Research Methods, Multivariate Behavioral Research, MIS Quarterly, Psychometrika, Decision Sciences, International Journal of Research in Marketing, Tourism Management, Long Range Planning, Journal of World Business und Journal of Business Research, veröffentlicht. Marko Sarstedt veröffentlichte zudem als Ko-Autor verschiedene Sonderhefte diverser Fachzeitschriften sowie diverse weltweit adaptierte Bücher, wie z. B. ¿A Primer on Partial Least Squares Structural Equation Modeling (PLS-SEM)¿ (zusammen mit Joe F. Hair, G. Tomas M. Hult, und Christian M. Ringle) und "A Concise Guide to Market Research". Seine Veröffentlichungen zählen mit über 50.000 Zitationen (Google Scholar) zu den am häufigsten zitierten Beiträgen in den Sozialwissenschaften. Er hat eine Vielzahl an Auszeichnungen und Preisen gewonnen (siehe Button Auszeichnungen), einschließlich fünf Emerald Citations of Excellence Awards und zwei William R. Darden Awards. Seine Forschungsergebnisse diskutierte er in führenden Printmedien wie Die Zeit, Huffington Post und Spiegel und thematisiert sie in Dokumentationen auf ARTE oder dem MDR sowie auf der Wissenschaftsplattform Latest Thinking. Im 2019 F.A.Z. Ranking der einflussreichsten Ökonomen belegt Prof. Dr. Sarstedt den dritten Platz im Bereich Forschung. Marko Sarstedt ist Mitglied der "Clarivate Analytic's Highly Cited Researcher List". Außerdem gewann er den Forschungspreis 2018 der Otto-von-Guericke-Universität Magdeburg.
Die Forschungstätigkeit des Lehrstuhls ist darauf ausgerichtet, internationale Spitzenforschung zu betreiben und wissenschaftlich fundierte Lösungskonzepte für die Unternehmenspraxis zu entwickeln. Besonderen Wert legen wir hierbei auf die Einbindung des Lehrstuhls in internationale Forschungsnetzwerke, die vielfältige Kontakte und einen regen Austausch mit Forschern von angesehenen Universitäten ermöglichen.